02 May

Study in Singapore with Curtin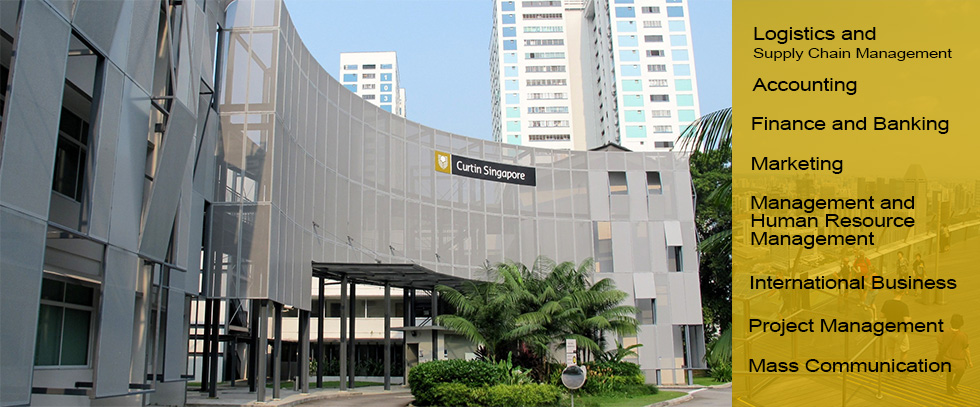 Singapore is one of the world's most important hubs for finance, trade and logistics. The island state is often referred to as the "Gateway to Asia" and offers all the best from East and West. At Curtin Singapore you can study for a full degree or a semester in state-of-the art facilities. With courses like Logistics and Supply Chain Management, Finance and Banking and International Business, Curtin attracts students from all over the world.
A world class university
Students at Curtin Singapore can expect same high quality as when studying at Curtin University as all courses are developed and moderated in Perth. Are the international rankings important to you, then Curtin is worth considering.
The university has recently achieved the following results:
Top 100 University in the World for Accounting and Finance 2014
Top 100 University in the World for Communication and Media Studies in 2014
Top 25 University under 50 in the World in 2013
Top 100 Under 50 in the World in 2013
Top 10 Business School in Australia in 2013
Top 2 Master of Logistics in Australia in 2013/14
Top 4 Master of International Business in Australia in 2013/14
Curtin University is a young university, but has, nevertheless, managed to achieve international recognition in a relatively short time.
Strong industry connections
Shell, Microsoft, Citibank and Procter & Gamble are just a few of the Fortune 500 companies that Curtin's 16,500 alumni work at in Singapore. Globally, Curtin's strong alumni network includes 170,000 alumni, which you will become part of when you graduate. Singapore has more than 14,000 multinational corporations and the country is known for hiring foreign labor. Whether you want to pursue a career in Singapore, Asia or the world, your prospects are good. Consider Curtin Singapore as a stepping stone toward an international career.
Modern facilities in the heart of Singapore
Curtin Singapore is located just 10 minutes from Singapore's central business district and the many shopping malls. The modern campus is fully Wifi equipped and offers the latest audio-visual teaching equipment and IT-technology. Spend your breaks enjoying the lush outdoor areas or the sports facilities. With frequent departures, public buses connect you to Singapore and the rest of the public transportation system, which is both affordable and reliable. Of the 2,000 students studying at Curtin Singapore, more than half are international students that come from all over the world. The small class-sizes are conducive to learning and allow you to interact with your teachers and fellow students.
Here are 10 good reasons to study at Curtin Singapore.
There is still time to apply
Studies commence at Curtin Singapore three times a year in March, July and November. There is still time to apply if you want to study abroad this year as the university has rolling admissions.
Contact StudySEA today and we will help you realize your study abroad dreams! Our counseling service is, as always, free with no strings attached!