Study abroad in Singapore. Experience the best of East and West while studying at Curtin Singapore.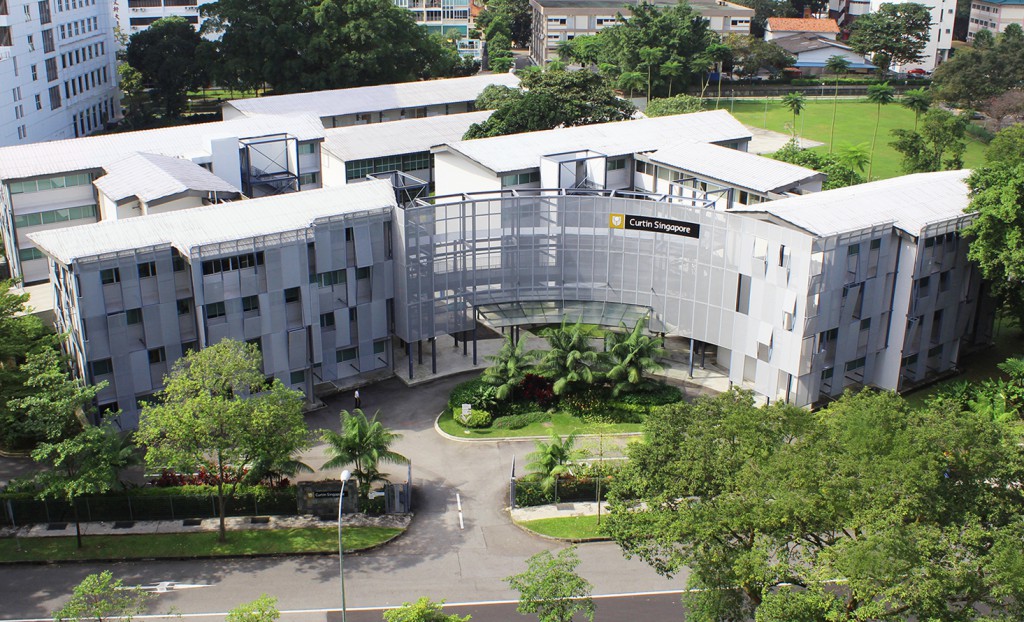 Introduction
Curtin Singapore is a branch campus under Curtin University in Australia. Curtin is known as an innovative university with world class teaching and research. In 2014, Curtin is ranked in the top 2% universities worldwide in the Academic Ranking of World Universities and in Australia's top 10 business schools according to Eduniversal Rankings. The degrees at Curtin Singapore are developed and moderated in Perth by Curtin University. As a student at Curtin Singapore you can expect same high quality education as in Australia. In Singapore you will study at Curtin among 2,000 other students in a multicultural environment where more than half of the student population is international. The university has strong industry connections in Singapore and globally. Curtin has a network of more than 190,000 alumni worldwide, whereas 17,000 live and work in Singapore at corporations such as J.P. Morgan, CNN, Google and Marriott.
Location
Curtin Singapore is located in the heart of Singapore in modern facilities. Public buses connect the university with the rest of Singapore and the public transportation system. Students at Curtin Singapore have access to specially developed facilities with the latest audio-visual teaching equipment and computer technology with electronic and library access. A cafeteria, prayer room, student lounge, gym and outdoor sports facilities are also available for students to enjoy in the breaks. The campus is fully equipped with Wifi.
Singapore is one of the world's most important hubs for finance, trade and logistics. While you benefit from the advantages of the strategic location, you can follow relevant studies within Banking and Finance, International Business or Logistics and Supply Chain Management, which are all offered at Curtin Singapore.
Study periods
The university applies a trimester system, which allows students to complete their studies faster. Curtin has rolling admissions and students can start studies three times a year. Applications are processed quickly and usually within a week.
Trimester 1A, 2016: February 29 – June 24
Trimester 2A, 2016: July 11 – October 21
Trimester 3A, 2016: November 7 – February
The processing of student visa (Student's Pass) usually takes 2 weeks and we recommend you to apply early and no later than 4 weeks prior to your studies start.
Study options
At Curtin Singapore, you can enroll as a study-abroad student for 1-2 trimesters or study a full program at diploma, bachelor or master level. Curtin Singapore offers exciting subjects such as Purchasing and Procurement, Operations and Materials Management, Industrial Relations in Asia Pacific Region and much more within the following fields:
Accounting
Banking and Finance
International Business
Journalism
Logistics and Supply Chain Management
Management
Marketing
Mass Communication
Project Management
Follow the links below to see which degrees are offered by the university. You can also find more information about subjects offered under each degree. A trimester at Curtin Singapore is 100 credits (normally 4 subjects of 25 credits). European study-abroad students will need to take 100 credits, which correspond to 30 ECTS points. As the university runs three trimesters a year, you are able to complete a bachelor degree in just two years. Curtin also recognizes and awards credit for previous studies on a case-by-case basis.
As similar degrees are offered at Curtin's other campuses, you will have the option of transferring or take part of your degree in Sydney or Perth in Australia.
Student housing
The university does not have student housing, but offers assistance with off-campus housing such as government-owned apartments, private apartments or private and public hostels in accordance to your budget.
Entry requirements
To be accepted as a study-abroad student, you will need to satisfy the following:
have completed and passed upper secondary school (gymnasium/videregående)
meet the pre-requisites for the subjects you are applying to
Meet the English language requirements (check with StudySEA for your country's requirements)
Entry requirements for full degrees depend on the program you apply for. Please contact StudySEA for more information.
Tuition fees
As a study-abroad student you are required to pay tuition fees to the university. The tuition for study-abroad students per trimester in 2016 is:
8,640 Singapore Dollars for studies at bachelor level (maximum 4 subjects/100 credits)
10,752-11,080 Singapore Dollars for studies at master level (maximum 4 subjects/100 credits)
In addition to tuition fees, you must pay for medical insurance, adminsitration fee and Singapore's fee protection scheme insurance, which is mandatory. For details, please see Curtin's website.
Students from certain countries may be eligible for government financial aid. Find more information under Financing.
Budget
Contact StudySEA and we will prepare a budget for you that gives an overview of anticipated expenses.
Application fee
There is no application fee.
How to apply
To apply as a study-abroad student, you will need to complete the application form and submit it to StudySEA with your supporting documents per below:
Application form (study-abroad)
Certified copy of transcripts in English from your home institution (if you are currently enrolled)
Certified copy of bachelor degree certificate in English (if you are applying for subjects at master level)
Certified Copy of upper secondary school leaving certificate in English (videregående/gymnasium)
Copy of  your valid passport
English language test (check with StudySEA to see if you are exempt)
Student visa
As an international student, you will be required to obtain a Student's Pass. The university will lodge the application for you when you have been accepted and confirmed your place. You will find more information about the Student's Pass on the university's website.
For more information
Are you interested in applying to Curtin Singapore, our study advisers can help you. Contact StudySEA today. You will also find more information at Curtin Singapore's website. StudySEA is official recruitment representative for Curtin Singapore in Scandinavia.