Study in Singapore and experience the best from East and West. Here is a brief country report for those considering Singapore as a study destination.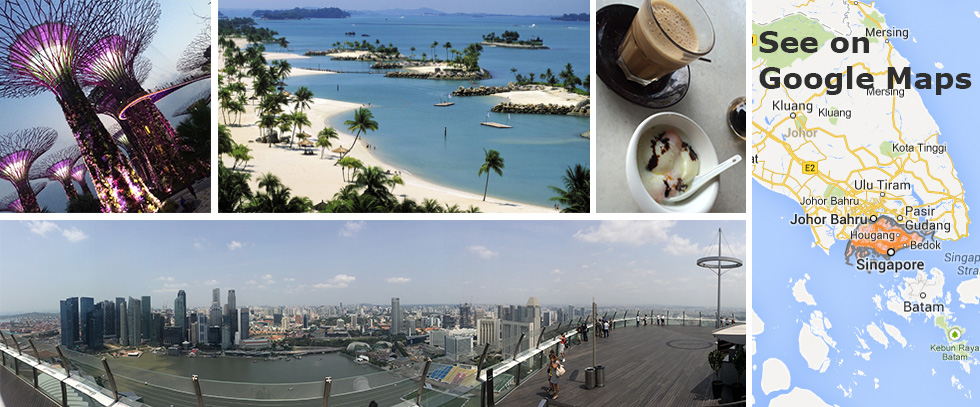 Population: 5 millions
Gross domestic product: USD 51,709 per capita
Capital city: Singapore
Languages: English, Malay, Mandarin and Tamil
Open up the doors to Asia. Singapore is where East meets West and the gateway to the two worlds. With StudySEA you can study at Curtin Singapore located in the heart of the vibrant city.
The Republic of Singapore is a sovereign city-state and island country with the size of 697 square kilomoeters and thereby the smallest country in South East Asia. The country is connected over the Johor Strait by bridge to the Malay Peninsula. Singapore is the commercial hub of South East Asia. It is the world's 4th biggest financial center and has one of the five busiest ports. Singapore is also one of the Four Asian Tigers.
The country is a former British colony, which in 1963 joined the Federation of Malaysia. Due to political disagreements, the country left the federation in 1965 and became independent. Singapore's population is multicultural and consists of 77% Chinese, 14% Malays and 8% Indians. The most widespread religion is Buddhism.
The Asian Tiger of South East Asia
Singapore is highly developed, and has gained a strong position in the world's trade, partly due to its port and strategic location. The country is one of the Four Asian Tigers together with Taiwan, Hong Kong and South Korea. The Four Asian Tigers all have in common that they are led by governments that conduct a highly free and liberal economic policy and they all experienced strong economic growth from the 1960's to the 1990's. Singapore is considered to be the most freest, most innovative, most competitive and most business-friendly economy in the world. The island country is also very open to hiring foreign workers. More than 2 million of its inhabitants are born outside Singapore.
In comparison to its South East Asian neighbors, Singapore is expensive to live in. According to a survey by Mercer's, it is the 5th most expensive city in the world to live in for expatriates. A lack of land has caused the property prices to become some of the world's highest. Nevertheless, safety, the low crime rate, high living standards and the Western atmosphere, are some of the reasons why the country continue to attract many foreigners.
The language
Singapore is a melting pot of cultures and has four official languages: English, Malay, Mandarin and Tamil. English is predominant and spoken by nearly everyone making it easy for foreigns to adopt. English is also the main medium for education.
The climate
Singapore experiences a tropical climate with warm, humid weather all year round. Daytime temperatures average 30°C and humidity is usually above 75 per cent.
Contact StudySEA today and let us help you realize your dreams of studying abroad in Singapore.
Universities in Singapore
Curtin University Singapore