Study in Kuala Lumpur at Monash University Malaysia. Learn more about the university and your study options here.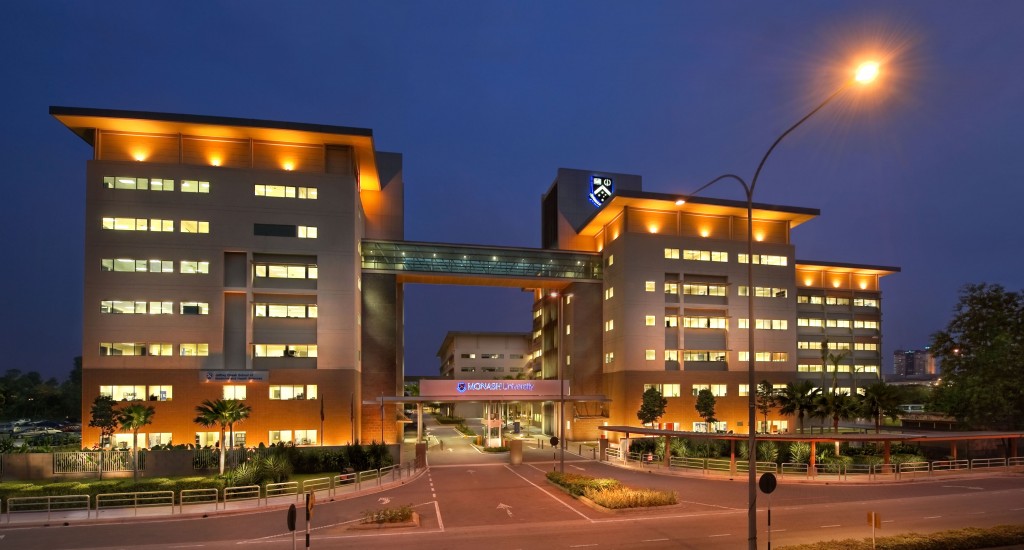 Introduction
Monash University Malaysia is a branch campus of the reputable Australian Monash University in Melbourne. The university is ranked among the Top 100 universities in the world according to Times Higher Education. It is also a member of the prestigious "Group of Eight" – Australia's version of the American Ivy League. The university is recognized worldwide for its high quality of teaching and research. As a student at Monash in Malaysia you will receive the same high quality as in Australia. Monash University was the first foreign university to be established in Malaysia. It has educated Malaysians and international students since 1998. The Malaysia campus has a total of 6,300 students, whereas approximately 35% are international coming from 80 different countries.
Location
Monash University Malaysia is located in Bandar Sunway, which is a township just 20 minutes drive from the country's beautiful capital Kuala Lumpur. Bandar Sunway is a local education hub with students from all over the world. Monash's campus is connected by a walkway to the famous Sunway Pyramid Shopping Mall and Sunway Resort City. The mall is among the biggest in the world and also features indoor ice skating and bowling. It offers many eating places with student friendly prices. In the Sunway Lagoon, you can live out your dream as a surfer on the world's biggest man-made surf beach. The area is ideal for students as it has everything you need.
Study periods
Semester 1: February 23 to June 26, 2015 (apply by October 30th)
Semester 2: July 20 to November 21, 2014 (apply by March 30th)
Study options
You can study as a study-abroad student for 1-2 semesters or for a full bachelor's or master's degree. As a study-abroad student you can follow interesting subjects such as Islamic Banking and Finance and Malaysian Studies as well as many other subjects within these areas:
Business
Communication
Engineering
Arts
Law
Computer Science
Food Science
Learn more about your study options here or search for subjects in the university's database here. The first number in the unit code indicates what level the subject is taught at. Subjects taught at master level start with 4xxx or higher in the unit code.
Click on the links below to see which full degrees you can study at the university:
Bachelor degrees (click on the study fields in the menu on the left)
Student housing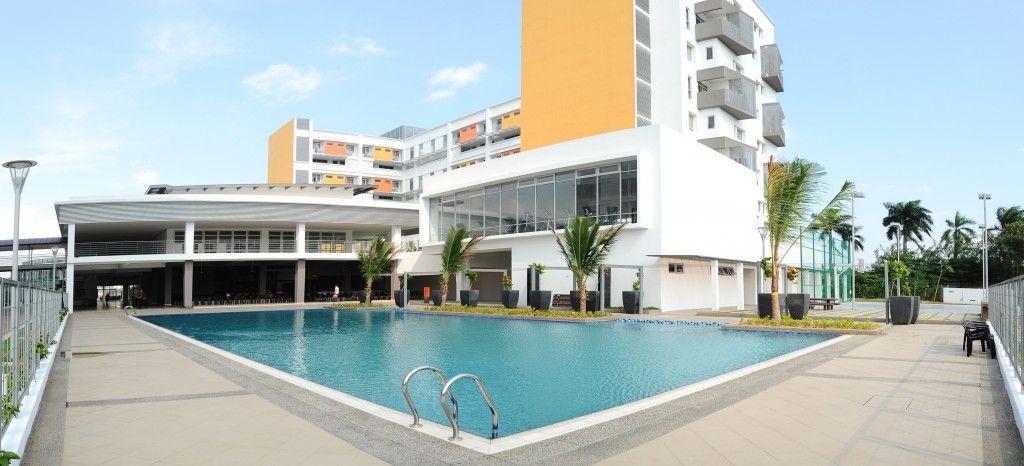 Monash University Malaysia offers excellent student housing. Sunway Monash Residence is a modern 22-story building directly connected to campus. Bring your homework to the onsite Starbucks café or to the pool while enjoying Malaysia's sunny weather. Lots of amenities are available for residents including fitness, restaurants and yoga room. Learn more about student housing and prices here. It is also possible to live off campus.
Entry requirements
To be accepted as a study-abroad student, you will need to satisfy the following:
have completed minimum 1 year of studies at your home institution before departure
Minimum G.P.A. of 3.0 or 60% (check with StudySEA for your country's entry requirements)
Meet the English requirements (check with StudySEA for your country's requirements)
Entry requirements for full degrees depends on the program you apply for and can be found on the university's website or by contacting StudySEA.
Tuition fees
As a study-abroad student you are required to pay tuition fees to the university. Tuition per semester in 2015 is:
18,650 Malaysian Ringgit (MYR) for studies at bachelor level
19,400 Malaysian Ringgit (MYR) for studies at master level
Students from certain countries are eligible for government financial aid. Find more information under Financing.
Budget template
We have prepared a budget to give you an overview of your study and living expenses when studying at Monash University Malaysia. You can download the budget here. Note that the spreadsheet has several tabs.
Application fee
There is no application fee for study abroad.
How to apply
To apply as a study-abroad student, you will need to complete the application form and mail it to StudySEA with your supporting documents per below:
Application form (download here)
Certified copy of transcripts in English from your home institution
Certified copy of bachelor degree certificate in English (if you are applying to study at master level)
Copy of upper secondary school leaving certificate (videregående/gymnasium)
3 x passport photos with a BLUE background in size 3.5 cm x 5 cm (head size: 2.5 cm x 3 cm)
Copy of ALL pages in your valid passport
Send your completed application and supporting documents with registered mail to StudySEA. You will find our address here.
When Monash University Malaysia has approved your application and your subjects, you will receive a formal offer of admission. Within 14 days from receiving your offer, you will have to accept the offer by signing and returning the acceptance form. When accepting your place, you must also pay the tuition fee, on-campus accommodation fee and the Student Pass fee.
Student Pass
As an international student, you will be required to obtain a Student Pass. The application fee must be paid directly to the university. You will find more information on the university's website here.
The Student Pass application fee is 1,860 MYR and includes:
Processing fee
Student Pass fee
Medical and health insurance
Medical screening
For more information
If you are interested in applying to Monash University Malaysia, StudySEA can help you with the application. StudySEA is official recruitment representative for Monash University Malaysia in Scandinavia. More information about Monash University Malaysia can also be found at the university's website. Please contact our study counselors if you have questions.