Study abroad in Malaysia and experience all of Asia in one country! Below is a brief country profile for those considering Malaysia as a study destination.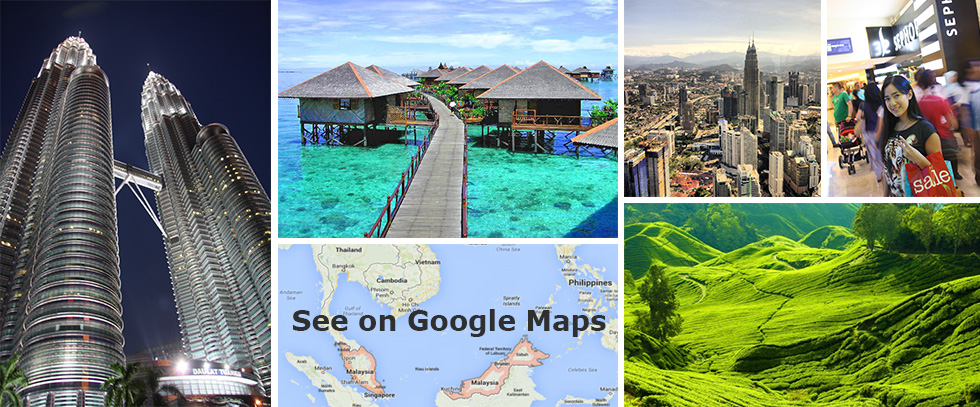 Population: 29 millions
Gross domestic product: USD 10,381 per capita
Capital city: Kuala Lumpur
Language: Malaysian
Malaysia is truly Asia. Experience all of Asia in one place. Malaysia has become South East Asia's education hub. StudySEA can help you with studies at our partners HELP University and Monash University Malaysia.
Malaysia has a population of 29 million people. It has the 3. highest gross domestic product per capita in South East Asia (after Singapore and Brunei) and is thus one of the more developed countries in the region. The country shares borders with Thailand, Singapore, Indonesia and Brunei. Malaysia consists of a number of former British colonies and became a country in 1963 of which Singapore also was a part of. In 1965 Singapore was expelled from Malaysia due to political disagreements.
Multicultural hub in South East Asia
Malaysia's population is multicultural and consists of 50% Malays, 24% Chinese, 11% indigenous, 7% Indian og 8% other ethnic groups. The most common religion is Islam and the country has approx. 60% Muslims. Malaysia'ss economy is strong and expected to grow by 5% i 2014. The country is rich on natural resources and a big exporter of palm oil, rubber, oil and natural gas. Malaysia is considered to be one of the most politically and economically stable countries in South East Asia. The country also has a well developed tourism industry and offers lots of beautiful nature. In 2012 the more than 25 million tourists visited. If you are in to nature, culture, hiking, scuba diving, snorkeling and shopping, as well as exotic culinary experiences, then Malaysia is the place to be. Watch the Malaysia Truly Asia campaign below:
The language
The official language is Bahasa Malaysian, which is very similar to Bahasa Indonesia. As in Singapore, English is widespread and most educated people speak masters the English language. It is therefore easy to get around in Malaysia as a foreigner. However, English is less spoken on the Borneo Island where the level generally is lower.
See how the Malaysians depict their own culture on this video.
Universities in Malaysia